Group Training

Swedex Examinations
Level Descriptions

Self Assessment Test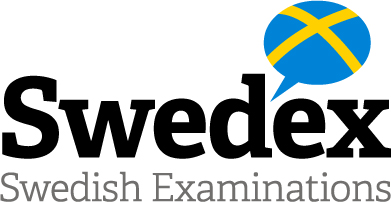 Follow Us


© 2021

Design by WebbAttack


Testimonials for Swedish Language Training


Here is what some say about our Evening Classes....

"Thank you so much for an excellent term's teaching. I could hardly have imagined better when I signed up!"

"Having studied Swedish elsewhere I can strongly recommend your courses as the best in London! I found your course structure and excellent style of teaching very supportive to learning the Swedish language and culture."

"I'd like to say how much I am enjoying the class. I had my first Swedish conversation with my boyfriend last night and I was really surprised by how much I managed to say."

"What I like the best is the variety of subject matters, the fun handouts and the teacher's enthusiastic teaching style."

"We have moved to Sweden now. I just wanted to thank you for your fantastic Swedish teaching. I only realised now how much I learned in your classes."

"Very useful lessons."


...and here is what some say about our Skype lessons....

"I have been tutored by Swedish Language Training for more than two years as I work on a weekly basis in Sweden. I had to earn Swedish as I needed to interact in Swedish with local teams and I did not have any Swedish proficiency before I started Swedish language Training. The additional challenge was that I am on the road weekly and therefore could not commit to fixed tutoring dates in London. Swedish Language Training has been excellent and taught me the basics in a couple of months. Over time they gave me more and more confidence to not only understand but also to start speaking Swedish in formal and less formal settings. A critical part in this has been the Skype lessons such that I could continue training on the go. I can highly recommend Swedish Language Training."

Kees Wesdorp
Senior Vice President
BainCapital


"Your Swedish classes have been a highlight of the last year. And they've been successful. Over the summer I was able to understand long and complex conversations throughout our holiday and even surprised people with my conversational Swedish. It's made such a difference!"


"I really like the lessons and I'm really happy I signed up. I was afraid that it would be a lot besides work and that I would be tired - but it is very stimulating and so interesting! I've already been showing off what I've learned in the first two lessons with my Swedish friends and they were very impressed : ) so I need to keep up the effort!"


"The miracle has happened and just after New Year's Day I received the certificate confirming that I had passed my exam in Swedish (B1). I can still hardly believe it. Thank you very much for your help in this challenge and great lessons!"



....and here is what some say about our Flexible Training....

"Two of the great benefits which I enjoyed in my intensive basic Swedish language training were flexibility to suit my timetable, and completely tailor-made material, so that my limited time was used most effectively. Six months later, I found myself able to have complete conversations both in business and 'in the street', which is evidence of the effectiveness of my early lessons. Now, my ability to speak Swedish is a difference which sets me apart from many expats here in Sweden. Many thanks."

Mark Carey
Director of Group Marketing Projects
Vodafone Global Products & Services



"I very much enjoyed my three day intensive course with Swedish Language Training, especially the focus given to the various cultural and social aspects of the country - something that is only possible with native speaking teachers. The teacher did well to provide a programme that was both interesting and practical, and which fitted into my tight schedule.

I notice the difference in my level of confidence and those of my colleagues, who haven't had this head start. I am very glad of the introduction to the language that Swedish Language Training has given me - it has definitely made my start in the country hugely more rewarding. Thanks."

Brett Ellingham
International Trainee
SCA Hygiene Products AB
Gothenburg Sweden

"I thoroughly enjoyed my Swedish lessons and find them invaluable on my business trips. The teaching and content of the lessons were excellent and tailor-made to suit my specific needs."
Martin Joergensen
Senior Vice President
General Manager Europe
Allied Telesyn International



Here are some other companies that have benefitted from our language programmes
.

Government Bodies
British Council
Embassy of Finland
Foreign and Commonwealth Office
HM Treasury
Home Office
Ministry of Defence
Parliament

IT, Tele, Radio & TV
Allied Telesyn International
BBC
Colt
Ericsson
NBC Universal
OFCOM
Schlumberger
BSkyB
Teliasonera International Carrier
Vodafone
Xyratex

Law
7KBW Barristers
Allen & Overy
Clifford Chance
Edwin Coe LLP
Freshfields Bruckhaus Deringer
IP Rights
Lexis Nexis Butterworths
Linklaters LLP
Rouse Legal
Slaughter and May

Design
Bullet Design
Dive Architects
Fortune Street
Hi-ReS
Starcom MediaVest Group

Property
Cushman & Wakefield LLP
FPD Savills
Jones Lang LaSalle
Skanska

Pharmaceutical
Astra Zeneca UK
Ferring Pharmaceuticals

Media
Financial Times
Haymarket Media Group
Press Association
Thomson Reuters

Hospitality
Expectation Group
Fox Bars & Restaurants
HVS Global Hospitality Services
Tapa Tapa

Travel
UBER.com
Allianz Global Assistance
Easy Jet
Tripadvisor

Finance
Bain Capital
Barclays Capital Group
Bloomberg
Blue Bay Asset Management
BNP Paribas
Brown Brothers Harriman
Carnegie UK
CIT Aerospace
Commerzbank
Credit Suisse
Deloitte
Danske Bank
Deutsche Bank
ENB Consulting
Ernst & Young
Fitch Ratings
GE Capital Europe
GFI Group
Goldman Sachs
Investec
Investment Impact
JP Morgan
KPMG
London Stock Exchange
Lloyds TSB
Merrill Lynch
PriceWaterhouse Cooper
Rothschild
Royal Bank of Scotland
SEB
UBS

Recruitment
Michael Page International
Odgers Bernson
Lomond Consulting
Lorien Resourcing

Health
Kry.se
Central Middlesex Hospital
Medecins Sans Frontieres
Spite Thames Valley Hospital

Fashion
Burberry

Misc
British Museum
Chevron
Garrick Hagon (actor)
Gibson Shipbrokers
Earthshine Solutions
London School of Economics
Lutron Electronics
Penguin Books
PepsiCo
Salvation Army
Save the Children
SCA Hygiene Products AB
Scott Marshall Partners
Stena Bulk AB
Swedish Travel & Tourism Council
Trade Doubler
Uppsala University
Vattenfall
Westham United FC