Group Training

Swedex Examinations
Level Descriptions

Self Assessment Test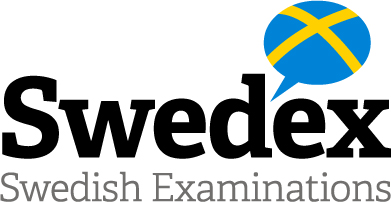 Follow Us


© 2021

Design by WebbAttack


Flexible Fast Track Courses Online


If you want get a head start in Swedish and progress quicker this option is for you. You can sit in front of your computer or mobile device, in the comfort of your own home or office, anywhere in the world, and learn Swedish via Skype.

With our Flexible Fast Track courses, which are on an individual basis, you will have two or more lesson a weeks. You start with 10 lessons, which you then renew as you go along, for as long as you want, depending on how many hours you want to study, so we won't tie you in to lengthy contracts. One lesson is 60 minutes.


Course Details
Course: Individual Flexible Fast Track Swedish
Start Date: Any weekday of the year (subject to availability)
Frequency : 2 or more lesson/week (60 min each)
Timing: Mornings, afternoons or evenings
Course Fee: £250 (discount)
Corporate clients: Please email us for corporate rates


What levels can I study?
You can study from beginner (A1) to advanced Swedish (C1). See our Level Descriptions for more information or do our online Self Assessment Test if you are unsure of your level. If you are still unsure please contact us.


What course books do I need?
Beginner Swedish (A1-A2): Mål 1 (textbook)
Intermediate Swedish (B1-B2): Mål 2 (textbook), Rivstart B1+B2 (workbook)
Advanced Swedish (C1-C2): Språkporten (all-in-one including lots of web exercises)
Conversation: Here we use authentic material, such as newspaper articles, novels, as well as radio programmes to boost your vocabulary, grammar and pronunciation.
Pronunciation practice: We provide you with material.
Grammar (optional): A Concise Swedish Grammar (contrastive grammar available in 18 languages)


You need to purchase your course books before course start. You can get a 10% discount if you buy it from our partner bookstores. Please email us for details. We will also provide you with extra material (free of charge of course) throughout your course.


System Requirements
Windows XP with SP3, Vista, Windows 7, 8, 8.1 or 10 both 32- and 64-bit operating systems. Microphone and speakers (built-in or separate) or a headset and webcam. For best quality we recommend you use a high-speed broadband connection. Click here>> to read more about the system requirements and download Skype for Windows and Mac.



Apply here for Flexible Fast Track Swedish


* Required information
N.B. Some people have problems submitting this form using Internet Explorer. If that is the case, please send an email to sales@swedishlanguagetraining.co.uk with the relevant details. Thank you!

By submitting this form you agree to our Terms and Conditions