Group Training

Swedex Examinations
Level Descriptions

Self Assessment Test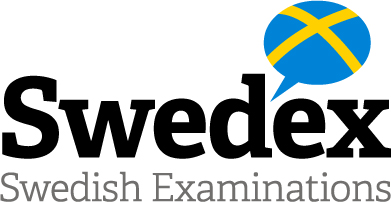 Follow Us


© 2021

Design by WebbAttack


Moving to Sweden


It is becoming increasingly more popular for British people to consider moving to Sweden and start a new life there for different reasons.

Sweden is ranked 6th in the 2018 Legatum Prosperity Index Ranking Table, which takes into consideration, not only GDP and economy, but also such factors as entrepreneurship & opportunity, governance, education, health, safety & security, personal freedom and social capital. Go to the report here>>.

Therefore we have put together some information, or reasons if you like, if you are considering moving to Sweden.


1: Studying in Sweden is free, no tuition fees!
Higher education is free of charge for citizens or permanent residents of EU/EEA countries and from Switzerland. If you are from any of these countries you study under the same conditions as Swedish citizens.

Students from outside the EU/EEA and Switzerland who possess a permanent residence permit, or who have permission to stay in Sweden for reasons other than studies, also study for free. All Swedish PhD programs are free of charge, and you even get a salary while you are doing it!

Students in an exchange program pay no tuition fees. Check the conditions of your stay in Sweden with your home university.

However, you need a certain level of Swedish to be able to study at undergraduate level, which is level C1 of the European framework for languages (CEFR). Click on the Level Descriptions link to the left to learn more. Masters degrees and PhD studies are usually conducted in English.


2: Working in Sweden
Sweden has a very good economy and always welcomes skilled people. EU/EEA citizens have the right to work in Sweden provided they are able to support themselves, either by work or by independent means. Many of our clients and students have found jobs there.

However, it is important to speak Swedish up to a certain standard to make yourself employable, which corresponds to level B2 of the European framework for languages (CEFR). We can take you up to that level and get you certified as well! Click on the Level Descriptions and Swedex Examinations links to the left for more information.

When you arrive in Sweden you must register your right of residence with the Swedish Migration Board within three months. For detailed information on rules and how to register please visit the website of the Swedish Migration Board at www.migrationsverket.se.

You must also apply for a Swedish ID number at your local Swedish Tax Office if you intend to live there for a year or more. You are in most cases required to register with the Swedish Population Register, which is managed by the Swedish Tax Agency (www.skatteverket.se).

And once you have registered your right of residence with the Swedish Migration Board, you apply to your local Swedish Tax Office to be entered and receive a Swedish ID number. The ID number is a necessary part of daily life in Sweden and is used in all transactions with authorities, shops, banks, hospitals etc. You can't even rent a video without it!


3: Starting a family: Sweden has a very generous parental leave!
Parents are entitled to a total of 480 days paid leave per child, with both mothers and fathers entitled and encouraged to share the leave. It is possible for one parent to take up to 420 days of the total leave, but the remaining 60 days are then reserved for the other parent.

You have the right to stay at home fulltime for 18 months, but the leave can be taken at any time until the child reaches the age of seven. Even if you are new to Sweden, you are entitled to the basic benefit as long as you are legally resident there. It is the state that sponsors this leave. Read more about it here www.forsakringskassan.se


4: Childcare in Sweden is very affordable!
Sweden's maximum-fee policy makes childcare affordable for everyone. Fees are calculated according to income with low-income families paying nothing while the costs for more affluent parents are capped. The policy states that parents should only have to spend one to three per cent of the family's income on childcare, depending on how many children they have.

The first child is three per cent of the income or max SEK 1,260 (about £118) per month, the second child is two per cent or max SEK 840 (about £79) per month, and the third child is one per cent of the income or max SEK 420 (about £39) per month. From the fourth child there are no charges. Similar fees apply to 'fritidshem' or after-school care. Children to unemployed parents are not charged at all. So if you have three children or more in day care you do not pay more than SEK 2520 (about £236) per month.

There is also an 'allmän förskola' for all children from four years of age which runs for a minimum of 525 hours a year at no cost.


5: Accommodation in Sweden is high spec and affordable!
It is common to rent your flat in Sweden, just like many countries in Europe. The rental market is strictly regulated though. It means for instance that landlords cannot charge unreasonable high rents just because they feel like it or if the market gets tougher and there is more demand.

The cheapest flats to rent are from the so called 'Allmännnyttan'. Renting from them is cheaper than from the private sector. Unless you are a neighbour from hell or vandalise the flat in any way, the landlord cannot kick you out. You can live there for as long as you like. Many people live comfortably in their flats for 30 years or more.

All flats are very 'high spec' as standard and include double or triple glazing, a cooker, a fridge and freezer, a washing machine, a dishwasher, a microwave, a shower and a bath tub. The rent includes heating and hot water as well. The temperature in the flat is not allowed to be less than 18 degrees Celsius for a longer period of time. Repairs of fridges, freezers, cookers and basic plumbing and electricity are also included in the rent.


6: Fika (coffee breaks)
Fika is a Swedish institution. It means that you take a break from whatever you are doing and relax over a drink, typically coffee. In the working place you have the right to have two fika breaks a day, approximately 15-20 minutes, one in the morning and one in the afternoon. You go to a 'fika room' where somebody has been so kind and made coffee for everybody, so you only have to grab a cup and sit down and relax with your colleagues, and maybe have a sandwich as well. Even your boss joins for a fika.


7: Getting Married in Sweden
A wedding in Sweden can take place in either a church or before a civil authority. Before the ceremony you need to obtain a marriage licence from the local Swedish Tax Office (Skatteverket) in the area where the wedding is taking place. It is essential to contact the tax office well in advance since you must visit the tax office in person. The procedure can take some time and you need to make sure that you have the correct documents. Your marriage licence is valid for four months from the date of issue.

In order to apply for a marriage licence British citizens living in the UK need to obtain a Certificate of No Impediment from their local Registry Office. Citizens from other countries need to provide documentation that they are free to marry according to the laws of their home country.

Swedish citizens registered as living abroad but getting married in Sweden must apply for their marriage licence in Sweden.

Marriage in a church
If the partners wish to get married in a church before a vicar, they should contact the vicar well in advance to make the necessary arrangements. If the wedding is to take place in the Church of Sweden, one of the parties must be a member of this denomination or of a closely related denomination abroad.

Marriage before a civil authority in Stockholm
In Stockholm, a marriage can take place either at the Stockholm District Court or at the City Hall. Reservations should be made at least two weeks in advance at the Stockholm Tingsrätt (Stockholm District Court), Vigselavdelningen (Marriage Bureau). Reservations in the City Hall should be made 2-4 months in advance.

Marriage before a civil authority in other districts than Stockholm
In these cases inquiries should be directed to the District Court (Tingsrätten) where the ceremony is to take place.